SCA cares about safety and time savings
SCA's paper mill in Munksund, Sweden, is one of Nordic Quick Systems' oldest customers. The mill produces high quality paper for further processing to different types of packaging solutions.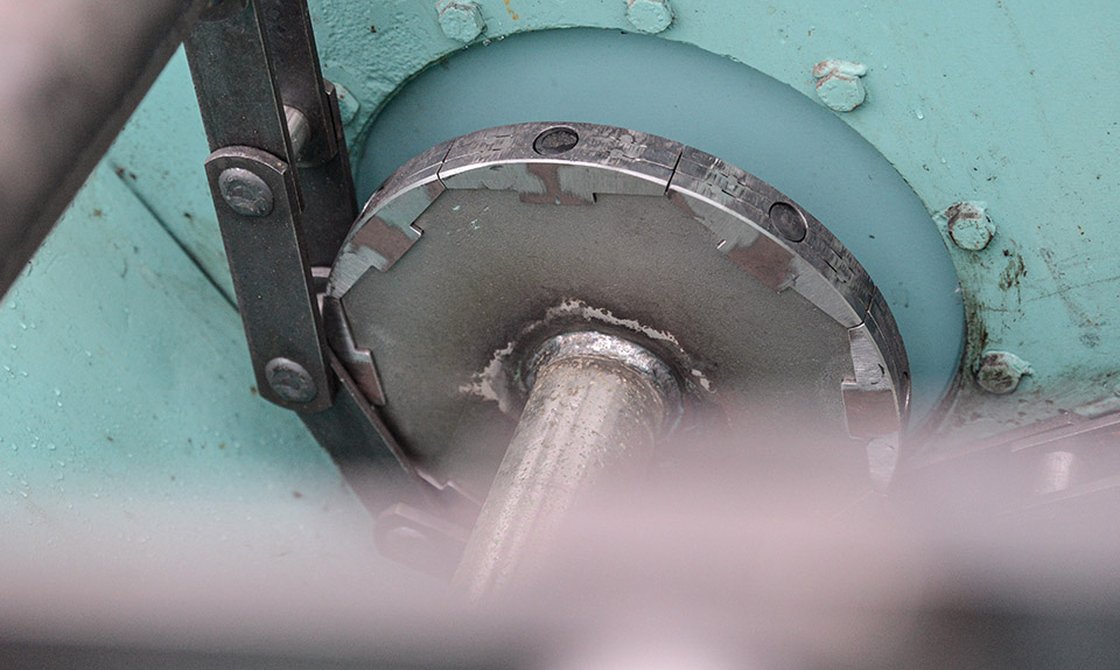 Challenge
Before, the maintenance process on sprockets in Munksund comprised of cutting the chain, a fire guard's presence, lifting aid and hazardous handling of heavy machine components.
Solution
The first sprockets with exchangeable wear parts were installed in the mill in the end of 2015. Since then, SCA Munksund has replaced traditional sprockets with Nordic Quick Systems' sprockets in everything from the bark shredder and the sedimentation scrape to the defrosting conveyor and timber intake.
Result
The maintenance process on, for instance, the smelter conveyor used to take 2-3 full days, but nowadays the process is completed within just half a day. The solution is highly appreciated by the mechanics, whose ergonomics and safety have increased tremendously. Furthermore, Nordic Quick Systems' wear indicator is an applauded feature.
" There's always an open side on the sprocket which we have access to. In that way, it's easy to replace or rotate each wear part. It used to take 2-3 days to carry out maintenance on the smelter conveyor. With Nordic Quick System's sprockets, it only takes half a day. Moreover, we don't need a fire guard nor any lifting aids. "
Michael Nordqvist, Maintenance Planner at SCA Munksund
The maintenance process has been reduced from 2-3 days to just half a day, thanks to Nordic Quick Systems' unique sprockets.