30 minutes instead of 2 whole days at SSAB
At SSAB in Luleå, where 1,100 people work, ore-based steel is produced. One of the ingredients fed into the blast furnace is coke, which is extracted from coal at the coking plant.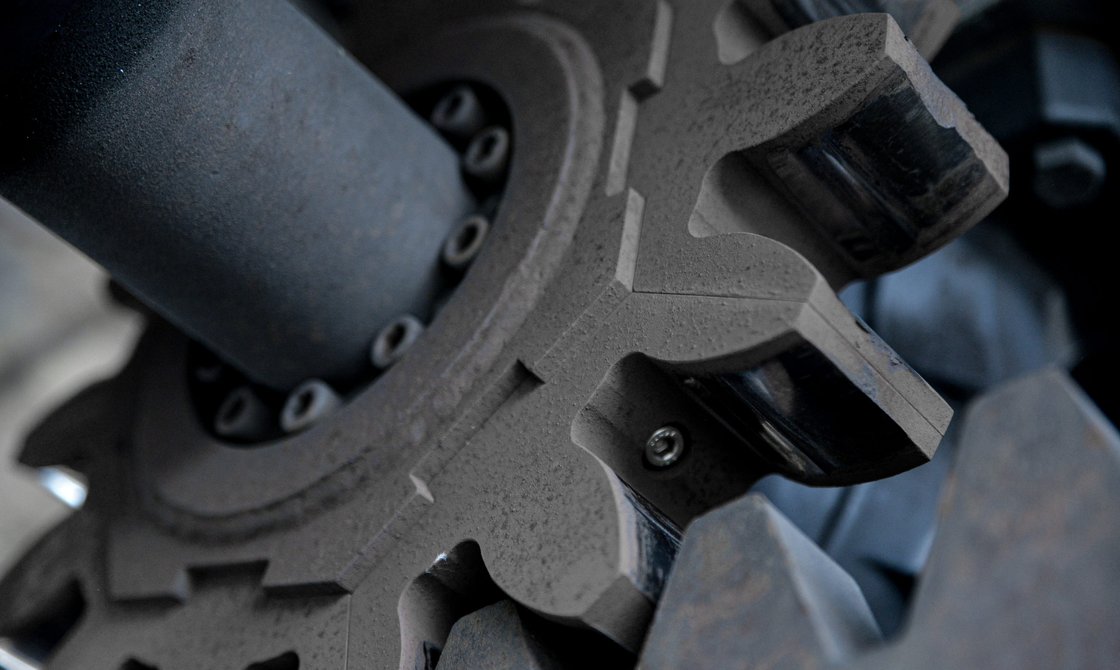 Challenge
The coking plant has a quenching water pool with a scraper running on racks. Previously, when the traditional cogwheels were worn out and had to be replaced, the maintenance staff had to dismantle two bearings, four seals, bearing housings, and shafts to access the wheels. The process was costly both in terms of time and material, required lifting aids, and was considered risky for the staff.
Solution
Three years ago, Nordic Quick Systems delivered the first cogwheels with replaceable wear parts to the quenching water pool. The mechanics at SSAB can now easily replace tooth by tooth on the wheel without dismantling the entire drive unit, which has made the process considerably more efficient, safer, and more environmentally friendly.
Result
With traditional gear wheels, the maintenance of the wheels took 2-3 days for two people. With Nordic Quick Systems' solution, the process now only takes 30 minutes, thanks to no other components needing to be dismantled. The system entails significant cost savings in man-hours, and in components that no longer need to be replaced, such as bearings and seals. Furthermore, the process is much safer and more ergonomic for the staff, who only need to handle light wear parts instead of complete gear wheels.
" Going from a 2-day maintenance process to just 30 minutes is of course incredibly valuable for us. We only have positive things to say about our collaboration with Nordic Quick Systems, and it's especially great that the components are locally produced. "
Thomas Hansson, Maintenance Planner
We thank SSAB for putting their trust in us and look forward to a longlasting cooperation!