Reduced maintenance costs at Stenvalls Trä
Stenvalls Trä AB was founded in 1947 in Sikfors and is nowadays one of northern Sweden's largest sawmill businesses. The company is family-owned, has approximately 220 employees and runs four mills in total – Sikfors, Lövholmen, Örarna and Seskarö.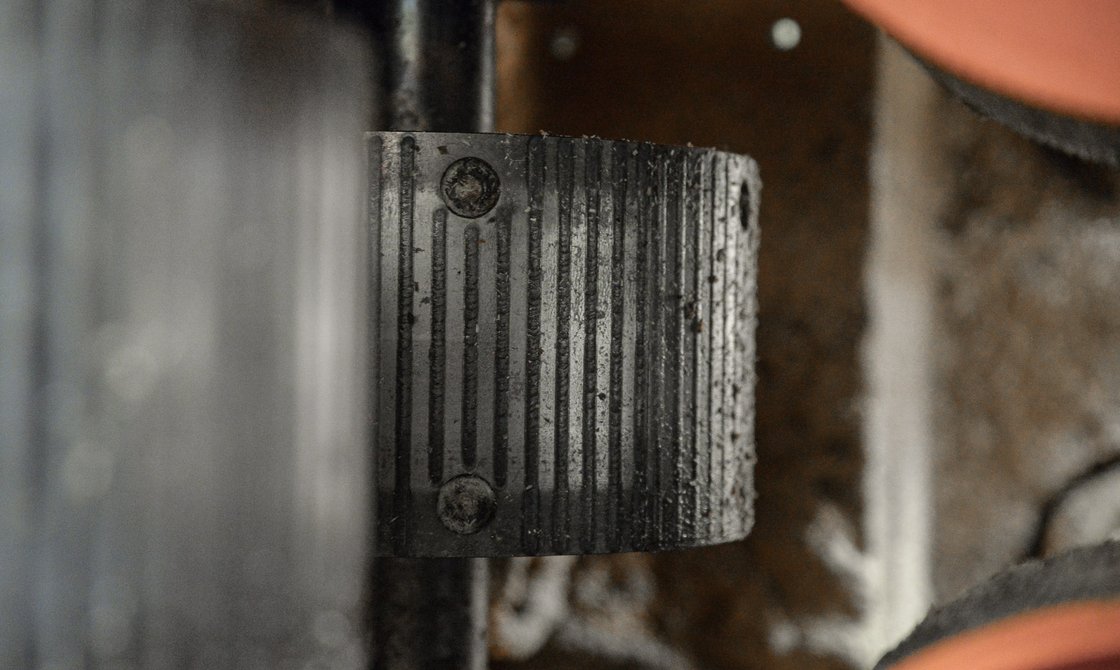 Challenge
The sawmill in Piteå, Lövholmen, experienced issues with its feed rollers in the saw machine. They were placed in a narrow space, where the mechanics were unable to use lifting aids. Every time the feed rollers were worn out, the staff had to remove both the shafts and change the bearings (even though the bearings weren't worn out). It was a heavy, hazardous and time-consuming process that took 10-12 hours for two mechanics to carry out.
Solution
Stenvalls Trä asked Nordic Quick Systems to develop new feed rollers and the collaboration resulted in feed rollers with exchangeable wear parts and laser welded titan carbide ridges. The new feed rollers were also 70 % smaller and lighter than the old ones, since Nordic Quick Systems' analysis showed that only a small part of the feed rollers' surface actually was being used.
Result
The maintenance process can now be carried out in 2-3 hours instead of 10-12 hours, the laser welded titan carbide ridges are twice as wear resistant as the old feed rollers, the mechanics don't need to remove the shaft nor change the bearings, the weight reduction generates large energy savings and the staff's safety has increased tremendously.
" We've reduced the time to carry out maintenance with 80 % and simultaneously increased our staff's safety, which is very valuable for us "
Erik Lundqvist, Production Manager
Nordic Quick Systems is very grateful for the successful cooperation with Stenvalls Trä, which obviously is ran by skilled individuals who makes sure that the company lies in the industry's technological forefront.